Professional Camera Light

Small, Powerful & Versatile Small




The Frezzi ProLight is the new standard in professional camera lights. Based on the industry's leading camera light, the Frezzi Mini-Fill, it retains all of the renowned features and adds today's must needed capabilities.
NEW FEATURES

VIDEO OVERVIEW NAB17

The ProLight can be easily detached with the quick release feature. The low-profile base stays neatly wired to the camera body. The camera now fits neatly in
camera bag.


ProLight's rugged aluminum articulating arm allows positioning at any desired
height or forward location to avoid lens hood shadow.


- Output 5X Typical LED camera lights

- Full Spectrum 90+CRI

- Low Power Draw 8W

- Single Shadow

- Rugged all aluminum

- Fully weatherproof

- Compact Design/Light weight 8oz.

- New Rugged Combo-Barn
Door Filter Accessory

- Advanced dimmer control
without color shift

- Upgradeable lamp change. Future-proof and hybrid accepts LED and Tungsten lamps


The ProLight is the only camera light with a built in USB charging port that can
charge any USB powered device from your camera battery.

Allows connection of wireless or other broadcast device to the same Power Tap port as the ProLight.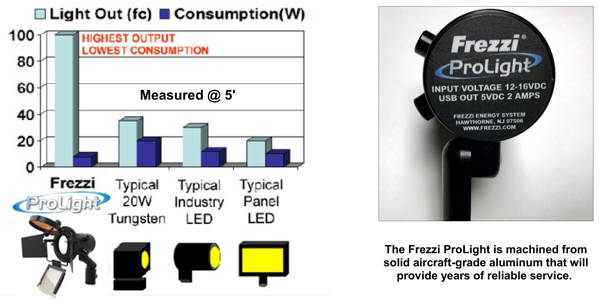 Instant diffusion and accurate color change with flip down filters, eliminates imprecise dial adjustments while maintaining highest output and lowest power consumption.



Ordering Information



Item

Model
Description
91726

PLPT-C
COOL LED PROLIGHT 5000K LEDCEX with Dual PT connector
91727

PLPT-W
WARM LED PROLIGHT 3200K LEDWEX with Dual PT connector
91728

PLTK-T
20W TUNGSTEN PROLIGHT 20W lamp with Dual PT connector

Options and Accessories

96216

PA-CTO
ProLight Combo accessory with 5000K to 3000K color changer, diffusion and 2 leaf BD
96217
PA-CTB
ProLight Combo accessory with 3000K to 5000K color changer, diffusion and 2 leaf BD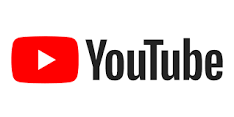 demos available! Contact info@frezzi.com to schedule today!

Frezzi Energy System
7 Valley Street - Hawthorne, NJ - 07506 - USA

To unsubscribe,
reply to this email with

unsubscribe

in the subject line.
Specifications subject to change without notice. Subject to lead time and availablity.
Call (973) 427-1160 or email edkuhn@frezzi.com for more info.